Source http://hauteliving.com/2018/05/ainsley-earhardt-beauty-health-motherhood-faith/655478/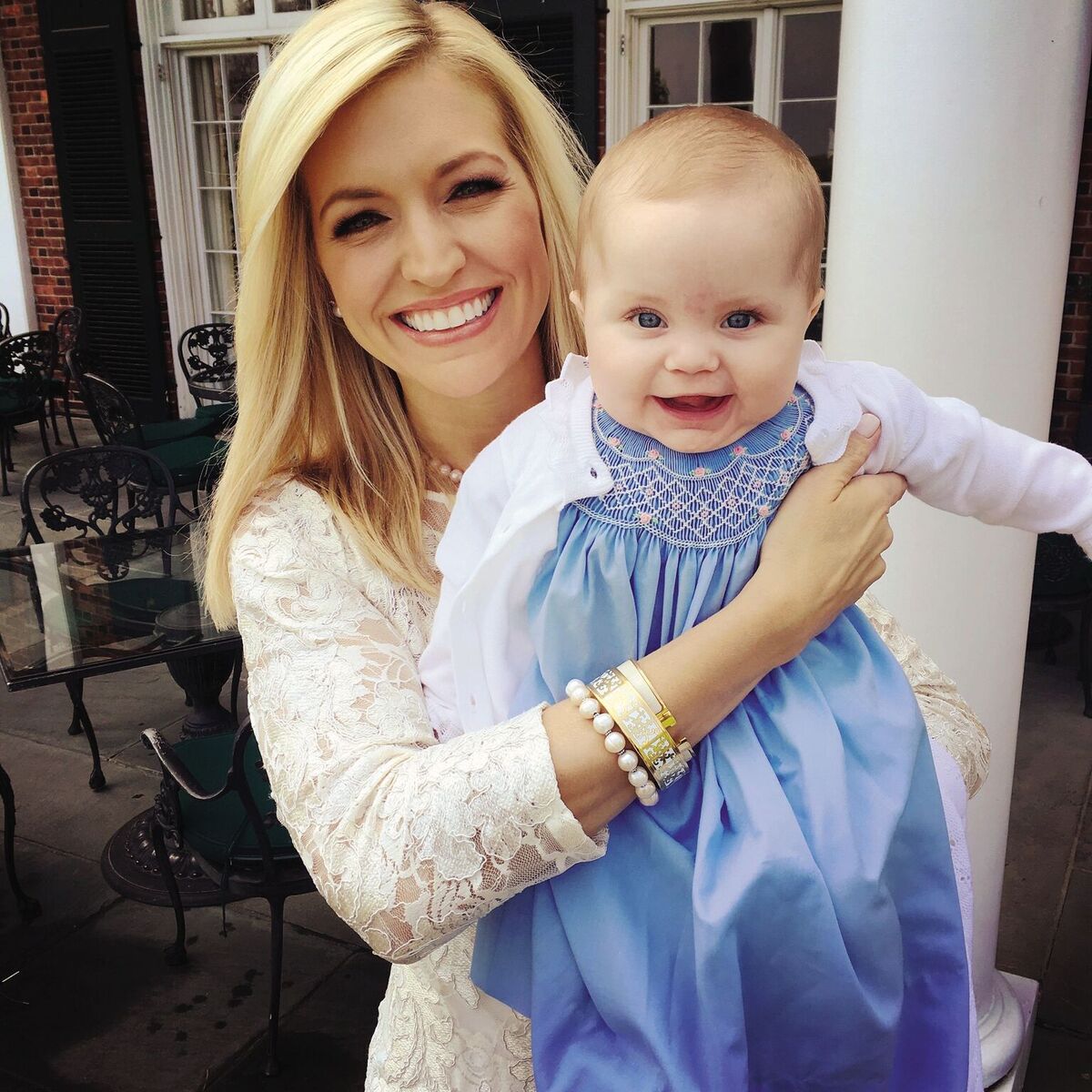 Although, with her reliable and engaging mien, she enters the homes of millions of Americans every morning as a co-host of FOX & Friends, Ainsley Earhardt possesses a humanity that somehow appear uncharacteristic for the usual conception of a top national TV anchor. Perhaps, it has a lot to do with her most important role – that of a mother to two-year old Hayden, whose schedule dictates Earhardt's. Her trust in God, which is the subject of her latest book, The Light Within Me, also contributes to her humility in the face of enormous success.
Haute Living caught up with Earhardt one early morning in late April, hours after her work day had begun, to learn more about her beauty and wellness tenets, and the conversation naturally revolved around motherhood and faith and hard work.
You have a busy work routine. What do you do on a daily basis to keep your skin and body healthy and fresh?
I wake up at 3 o'clock in the morning, so it does require a lot of care. So, I usually take a nap during the day when my daughter is asleep. I usually nap with her or find a time during the day when she has a class. I usually take her to all of her classes but sometimes end up napping during her classes and have the babysitter take her. I just always try to have some time to get a little napping, maybe an hour or an hour and a half. I eat extremely healthy. I do not eat fried food or drink soda. I drink a lot of water. I love steamed vegetables.
How do you protect your skin from the heavy make-up you have to wear daily for the show?
I use a lot of products. I use lotions and creams on my face and wash it every night and every morning. I eat healthy and I do not have a lot of problems with my skin because of that, I think. I just try to stay healthy and take care of my body because I want to be a healthy mother and I want to be around for a long time for my daughter.
Are there any products that you cannot do without?
I love cocoa butter creams. The Queen Helene is my favorite. I found that prevents dry skin. I use all different types of products on my face – four or five different products that have been recommended to me by doctors that help my skin – but do not have a favorite one.
During your pregnancy, what special care did you take for your skin and body?
I definitely used a lot of cocoa butter cream – every single day to prevent getting stretch marks. I ate all-organic foods, but I do that anyway. I just wanted to nourish my body and give [my daughter] all the benefits that I could. I took pre-natal vitamins for a few months before I tried to get pregnant and continued that through the pregnancy. I drank a lot of water too.
I remember after I had Hayden and I just nee
Read the rest at – http://hauteliving.com/2018/05/ainsley-earhardt-beauty-health-motherhood-faith/655478/